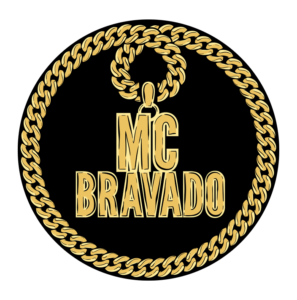 MC BRAVADO
emcee/educator
MC Bravado is an emcee/educator from Baltimore by way of New York. He's received noteworthy press across mediums, including but not limited to HipHopDX, FOX, ABC, SiriusXM Shade45, Billboard, Okayplayer, DJBooth, HotNewHipHop, The Baltimore Sun, Baltimore Magazine, Earmilk, and REVOLT TV. 
 No stranger to performing on major stages (Warped Tour, A3C, SXSW), MC B is showing and proving his way to rarefied air. That being said, the former Baltimore city high school English teacher still keeps a leg in the classroom as an instructor for afterschool music programs. He also empowers and educates other creatives and student artists as a publicist and speaker. 
 The upcoming album release for his new album "The Living Game" (8/24) coincides with the launch of his record label venture ("Label Necklace"). The lead single for the project ("Like Kobe" ft. Joell Ortiz") is out now!!
WIKIPEDIA
LEARN MORE

MUSIC VIDEO
Tread Lightly
As Bravado explains to HipHopDX, "The Walter White sample, cut by Statik with wicked precision, is a nod to my 'double life' as a MC and a schoolteacher. We all know you should never judge a book by it's cover, so 'if you don't know who I am … maybe your best course would be to tread lightly.'"
–HipHopDX
MUSIC VIDEO
Same Old Song
MC Bravado displays his unique storytelling style over a sombre and cinematic backdrop provided by Militant Marxman (who helmed the entirety of the album's soundscapes). The emcee takes the listener on a journey through the ups and downs of a relationship. While the good parts may exist, "Same Old Song" also offers a vulnerable look into the gut-wrenching uncertainty that "complicated" breakups can bring.
WATCH MORE ON YOUTUBE
MC Bravado Apparel
MERCHANDISE